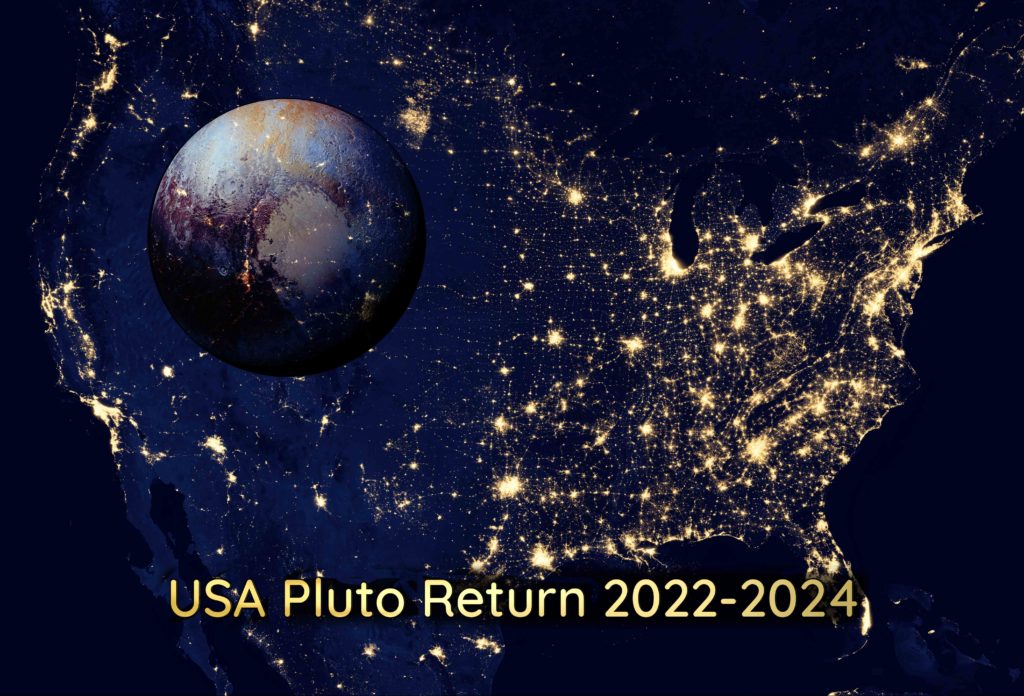 As we move into the Scorpio Sun/Dark of the Sun time of the Solar Cycle- it could not be more perfect to delve into the United States of America's Pluto Return which is exact 2022-2024 (including natal and progressed Pluto).
People do not get Pluto Returns but countries do- and with Eris involved this portal takes us through 2050. The opportunity for transformation of our nation is present. But in order to do this we must own and face the shadows of the past.
It's a deep time for Shadow Work for the USA- and if you have been doing this work in the years leading up to this you are prepared to help midwife the death and rebirth of this country. All hands on deck!
This is such an important topic that Astrology Hub is offering a panel webinar about it with yours truly, Adam Gainsburg, Rick Levine and Mychal Bryan. I hope you will come join us! You can sign up here- astrologyhub.com/harmonyplutoreturn
I hope to see you next Friday November 12th at 5pm PST for this exciting panel!
~Harmony
P.S. Image made for me by Susy Farmer. All Rights Reserved.