Virgo Horoscopes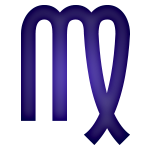 Weekly Virgo Horoscopes by Divine Harmony
Members get access to in-depth weekly horoscopes in high-quality audio.
Get insights on what's coming up for Virgo, or check out the archives to review past weeks.
Also, we recommend you check out the horoscope for both your sun sign and rising (ascendant) sign!
To sign up to be a member to access the horoscopes click here.
Latest Virgo Horoscopes